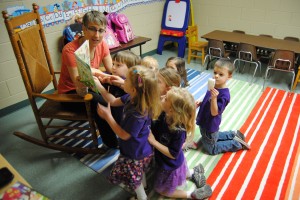 Coram Deo is blessed with dedicated and Christ-like volunteers who commit their time and resources for the benefit of families in the Shiawassee, Ingham, and Saginaw county areas.  We would like you to be a part of team that makes a meaningful impact on the lives of children and families, while building meaningful relationships that will last a lifetime!
Consider teaching for Coram Deo.  Your application will be reviewed by our Staffing Committee and we will let you know which positions are currently open.
If you register a student for classes at Coram Deo, you will be expected to volunteer.
We are looking for qualified volunteers for these positions:
Teachers' assistants and substitutes for all classes
Nursery
Lunchroom/recess supervision
Grading Student Papers
Grading Tests
Reading Student Essays
Hall monitor
End of year program and teacher appreciation dinner help.